8th EGU Snow Science Winter School 2024
25 Feb – 2 March 2024, FMI Arctic Space Centre, Sodankylä, Finland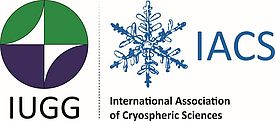 The Snow Science Winter School aims at teaching modern techniques of snow microstructure characterization to graduate and post-graduate scientists. The training consists of combining theoretical lessons in the classroom and field practice in small groups of 3-4 students, with focus on some of the more modern measurement methods (high-resolution penetrometry, optical instruments for specific surface area of snow, X-ray tomography, etc.). In addition to knowledge, the school aims at training critical thinking by analyzing, comparing, and discussing the collected data from measurements and other inputs that could be provided (models data, satellite data for example). This year the focus is on remote sensing and microwave modeling of snow. The Snow School program will follow closely the well-established schedule of lectures in the morning, field experiments in the afternoon and data analysis in the evening.
The course is aimed at undergraduate and graduate students and post-docs in all snow and cryosphere related disciplines, who are doing or plan to do field measurements of snow as part of their research.
The focus of this school lies on natural and artificial snowpack field measurements combined with theoretical lessons in the classroom. Students are supervised by a team of lecturers, experts in various snow-related fields and from different countries worldwide.
Field measurements will be done in small groups of 3-4 students. Each group of students will have to prepare a report describing the methods, results and interpretation of the data they will have collected over the week, in addition to other inputs that could be provided (modelling data for example). We expect that the participants have prepared on self-learning material before the field course, submitted 5 weeks before the start of the course.
The course corresponds to 3 ETCS-Points. To receive full credit, a report taking 40 hours of work must be handed in and will be evaluated.
Dr. Anna Kontu (FMI)
Dr. Juha Lemmetyinen (FMI)
Dr. Neige Calonne (Météo-France)
Dr. Benjamin Walter (WSL-SLF)
Dr. Melody Sandells (University of Northumbria)
Dr. Nick Rutter (University of Northumbria)
Dr. Pertti Ala-Aho (Oulu University)
Dr. Leena Leppänen (University of Lapland/FMI)
EUR 350 including accommodation, meals and local transportation. In addition, students are expected to pay their own travel costs. Nearest airport and train station are in Rovaniemi, Finland. Transportation from Rovaniemi to Sodankylä is arranged by the Snow School.
Due to the limited number of places, admission to the course is a two-step process.
1. Application open until November 21, 2023
2. Registration - You will receive an invitation for registration, based on the evaluation made by the committee, until November 24, 2023. Please register until November 30, 2023, otherwise your place will be given to another applicant.
As the course is to a great extent based on field and cold laboratory work, participants must:
bring their own winter gear, suitable for snowy and cold conditions (warm and wind-proof clothing (onion principle), snow boots, thick gloves/mittens, warm underwear, etc)
be able to function outdoors in winter conditions for several hours during field work
have a valid travel and health insurance.